Carlos E. Vallejo.
On the Palma-Alcudia highway, at exit 30 a path begins in the municipality of Inca that ends at the Hermitage of Santa Magdalena.
It is a spectacular Dehesa area, pastures together with holm oaks, make up an area protected by the Consell de Mallorca, where cattle farms predominate, mostly, within a natural environment.
They are small farms, mostly sheep that are dedicated to transhumance, with different agreements with the owners of the farms.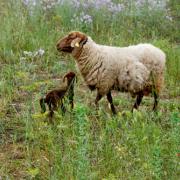 The house that occupies us today is a small house with two bedrooms plus a large bathroom, with a separate entrance from the property, which is for long-term rent. It is approximately one kilometer from the road turnoff.
The town of Inca is a five-minute drive away.
Nature, peace and tranquility in an idyllic environment, where you can enjoy the comforts that the city offers you, such as enjoying the movies or having dinner one night.